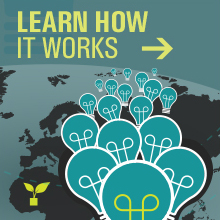 Registering with CauseTech means you will join a global community of innovators, researchers, technologists, and community activists working together to address specific global challenges curated by UNICEF. Our platform, powered by IdeaScale, brings the campaign to life by allowing the top ideas to bubble up via crowdsourced ideation.
Does your technology have the potential to address challenges around the globe? Submit your idea and see how Your Brilliance Can Make a Difference!
Xml cannot be read.
Error: An Internal Error Has Occurred.
Stack Trace