Overview
CauseTech is a community of the world's top innovators, technologists, researchers, and entrepreneurs. Each of these unique individuals shares a common purpose: to leverage and scale their solution to address a global need.
The UNICEF Innovation Center (UIC) is looking for unique alternative solutions to propel their work forward. UIC posts a challenge onto our ideation platform, and community members contribute their unique solutions and vie for the winning solution.
The added benefit to our platform is the ability to engage with mentors, other innovators, and potential partners and collaborators in order to improve upon your idea. Whether your idea is at seed-stage or a fully fleshed out technology, our community will provide you with the added insights you need to bring your concept to reality.
The initiative comes out of a partnership between the Chief Marketing Officer (CMO) Council, the Business Performance Innovation (BPI) Network and UNICEF Innovation Center. For more information about the UIC and the incredible work they are doing, please download this brochure.
Mandate to scale global innovations
Harvest relevant technologies working as pilots with potential to scale
Incubate early stage ideas and concepts that can be fully implemented
Replicate, adapt, and deploy successful solutions across all geographies
Inspire young talent to become social innovators and problem solvers
---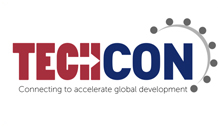 TechCon
November 8 - 10, 2014
The Innovation Marketplace is an expo that showcases the concepts, innovations, and research of young, early to mid-stage innovators focused on international development, including those associated with USAID's Higher Education Solutions Network (HESN). These concepts, research projects, and innovations must apply novel approaches of science, technology, and innovation to tackle challenges in international development. Register Now.